About Us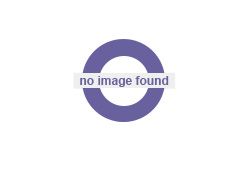 Hodgman is recognized throughout the world as one of the oldest and most respected names in the wading segment of the sporting goods industry. The original company started in 1838 and was located in Framingham, Massachusetts.
Hodgman manufactured what was probably the very first pair of waders ever made. The company prospered and over the years developed an excellent reputation for better made waterproof rubber products. In 1956, Converse Rubber Company purchased the original Hodgman Company and sold products under the Converse/Hodgman label until 1979, when the Hodgman division was purchased by R.W. Foster, president of Hodgman. In 2006, Hodgman was purchased by Stearns Inc., a K2 Company known for its marine and outdoor products. Hodgman was acquired by Pure Fishing Inc., in the fall of 2011. Pure Fishing Inc., a subsidiary of Jarden Corp. Jarden Corp. is an entity that owns many well-known leaders in branded consumables which bring value and quality to the consumer.
Today, Hodgman is a leader in the design, manufacture, and marketing of branded waterproof/breathable waders and foul weather gear used by discriminating sportsman and sportswomen the world over. Our product lines include: waders and hip boots; wading shoes; wading jackets and vests; and related accessories.